15-16 June 2023 – Satbayev University, Almaty, Kazakhstan
SUPPORTED BY D. SERIKBAYEV EAST KAZAKHSTAN TECHNICAL UNIVERSITY
HYBRID CONFERENCE
Information
Contributions will be published in ISPRS Archives/Annals which are listed in the ISI Conference Proceedings Citation Index (CPCI) of the Web of Science, SCOPUS, the E/I Compendex, and the Directory of Open Access Journals (DOAJ).
Photogrammetry Education Constructions Institute
PHEDCS was established to follow up the working group WG V/6
The main purpose is to fulfill the obligations arising from the activities of this working group.
Photogrammetry
It is the art and science of making measurements from photographs. The input to Photogrammetry are photographs, and the output is a map, a drawing, a measurement, or a 3D model of some real-world object or scene.
Constructions
We connect technological processes in BIM and multidisciplinary management of the construction process. We seek optimal standards.
ISPRS WG V/6 welcome workshop "Innovative Photogrammetry and Remote Sensing Technologies for Civil Engineers and Architects" by the Satbayev University, Almaty, Kazakhstan on May, 2023 in Almaty, Kazakhstan (with ISPRS Archives/Annals publication).
ISPRS WG V/6 workshop "Measurement, Visualisation and Processing in BIM for Design and Construction Management MVPBIM 2024" hosted by Czech Technical University in Prague on September-October 2024, Prague, Czech Republic (with ISPRS Archives/Annals publication).
ISPRS WG V/6 workshop "BIM education and its liaison with geospatial technologies" hosted by University of Pisa on September-October 2025, Pisa, Italy (with ISPRS Archives/Annals publication).
Joint ISPRS WG V/6 workshop as a part of XII international ENVIRO-2023 "Environmental Engineering" conference hosted by the Vilnius Gedeminas Technical University on April 2026 in Vilnius, Lithuania (with ISPRS Archives/Annals publication and WoS conference publication).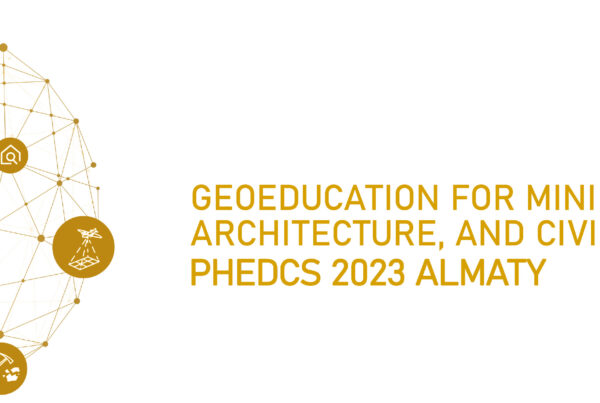 February 20, 2023
PHEDCS 2023, ALMATY
Geoeducation for Mining, Architecture, and Civil Engineering and WG V/6 Workshop BIM and Geospatial Technologies.The…
Read More

February 8, 2023
ISPRS International Journal of Geo-Information
ISPRS International Journal of Geo-Information (IJGI, ISSN 2220-9964, 2021 Impact Factor 3.099, http://www.mdpi.com/journal/ijgi) is the open…
Read More